Irrigation Ball Valve in Kolkata
We are reputed as one of the stupendous Drip Irrigation System Supplier in Kolkata. We are engaged in manufacturing huge range of Drip Irrigation Fittings using the finest raw material for offering superior quality. Our team of experienced technicians who put in their best efforts to create these Irrigation Ball Valves & Fittings with serious quality check at every phase of the manufacturing process, we make sure unsurpassed quality and an extended service life or our products. This Irrigation System is precisely manufactured under the proper supervision of our vendors with the help of highly developed machines by making use of better quality components. Our major clients are from Kolkata and they hugely demand in the market for their unmatchable and unique features having large collection of Drip Irrigation systems.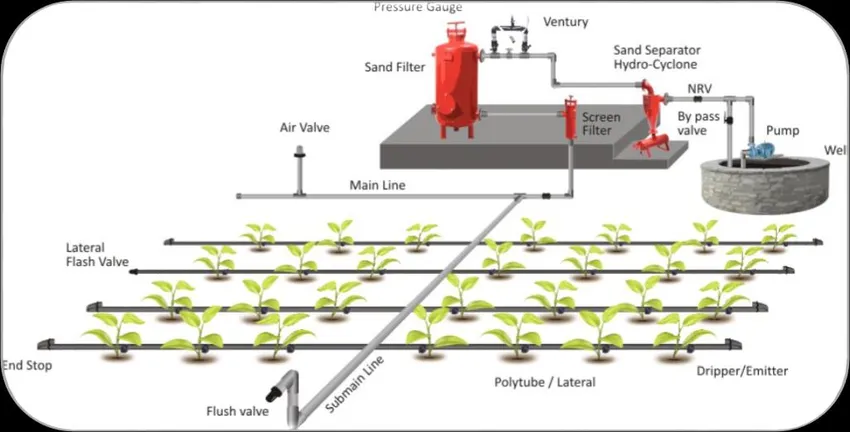 Drip Irrigation Valves Manufacturers in Kolkata
Gokul Valves is the brand name which is flourished to fulfil the customers with diverse types of products with quality assurance such as PP Ball Valve, PP Ball Valve Flange End, PP Foot Valve Flange End, PP Diaphragm Valve Flange End, PP Drip Irrigation Ball Valve, PP Union Type Ball Valve, Upvc Solid Type Ball Valve, Agricultural Ball Valve, PP Drip Irrigation Valve, Drip Irrigation Accessories, Pepsi Drip Irrigation System, Drip Irrigation Pipe, PVC Plastic Open Flange, PP Hose Nipple Flange, Drain Trap, PP Non Return Valve Flange End, Poly Fittings, Fertilizer Equipment and so on. Gokul Valves offers a huge range of Drip Irrigation Accessories to modify a low volume Drip Irrigation System to meet precise requirements with pointed ball valves, hose ends, plugs, clamps, punches, drip irrigation indictors, long stakes, insertion tools, drip tubing cutter, plugs tubing holder stakes and others that can assist in customizing your Drip Irrigation System in Kolkata. Our customers flourished across Kolkata can avail the products at most affordable price.