Irrigation Fittings Manufacturer in Tamilnadu
We are outstanding entity, occupied in offering advanced quality Drip Irrigation System in Tamil Nadu that establish helpful in optimizing crop production without damaging the plants. The complete assortment of Irrigation System is developed from the quality guaranteed material and avant-garde techniques as per the standard of industry. Offered Irrigation System in Tamilnadu is used in a variety of farms and gardens for irrigating plants by providing water gradually in the form of drips straight to the roots. We Manufacture Drip Irrigation Accessories, Sprinkler Irrigation Equipments and Landscape Irrigation Equipments in Tamil Nadu. Within a short span of time, the company has grown as industry leader in Tamil Nadu creating green future area of above 1 Lakh Acres. Our major clients are from Tamil Nadu and they hugely demand in the market for their unmatchable and unique features having large collection of Drip Irrigation Systems.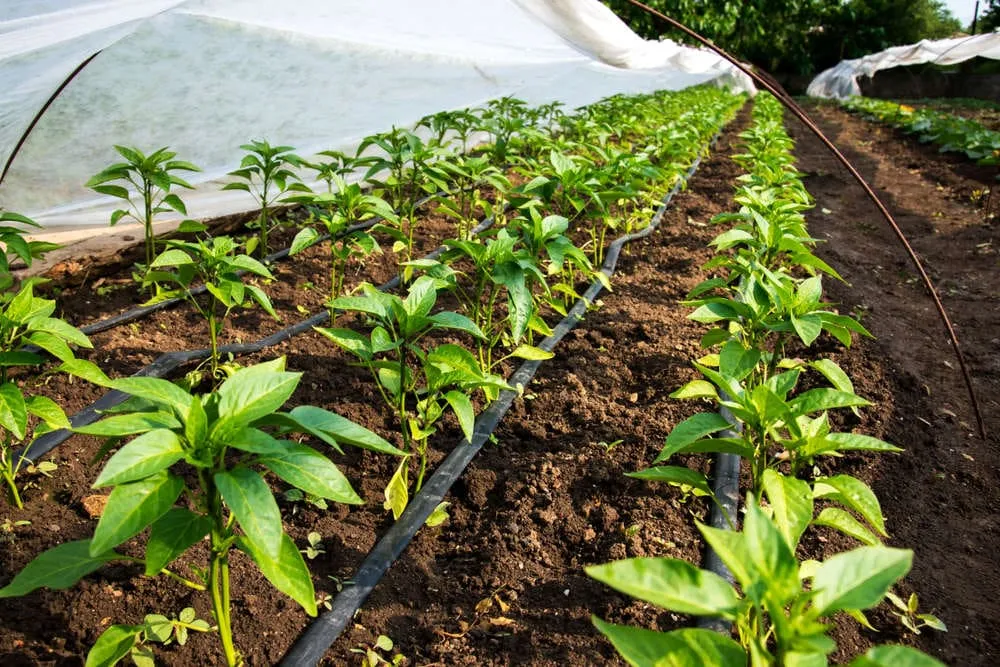 Irrigation System Manufacturers in Tamilnadu
Gokul Valves is the brand name which is flourished to fulfil the customers with diverse types of products with quality assurance such as PP Ball Valve, PP Ball Valve Flange End, PP Foot Valve Flange End, PP Diaphragm Valve Flange End, PP Drip Irrigation Ball Valve, PP Union Type Ball Valve, Upvc Solid Type Ball Valve, Agricultural Ball Valve, PP Drip Irrigation Valve, Drip Irrigation Accessories, Pepsi Drip Irrigation System, Drip Irrigation Pipe, PVC Plastic Open Flange, PP Hose Nipple Flange, Drain Trap, PP Non Return Valve Flange End, Poly Fittings,Fertilizer Equipment and so on. Gokul Valves offers a huge range of Drip Irrigation Accessories to modify a low volume Drip Irrigation System to meet precise requirements with pointed ball valves, hose ends, plugs, clamps, punches, drip irrigation indictors, long stakes, insertion tools, drip tubing cutter, plugs tubing holder stakes and others that can assist in customizing your Drip Irrigation System. Our customers flourished across Tamil Nadu can avail the products at most Affordable Price.